Explosive e-commerce growth amid the Covid-19 pandemic has been a factor in 182,000 square meters of new warehousing space released in Vietnam's key provinces this year.
Real estate consultancy JLL reported at a conference earlier in the week that total logistics real estate area supply in four key southern logistics hubs, Ho Chi Minh City, Long An, Dong Nai and Binh Duong, has hit the three million square meter mark this year, an increase of 4.75 percent over 2019.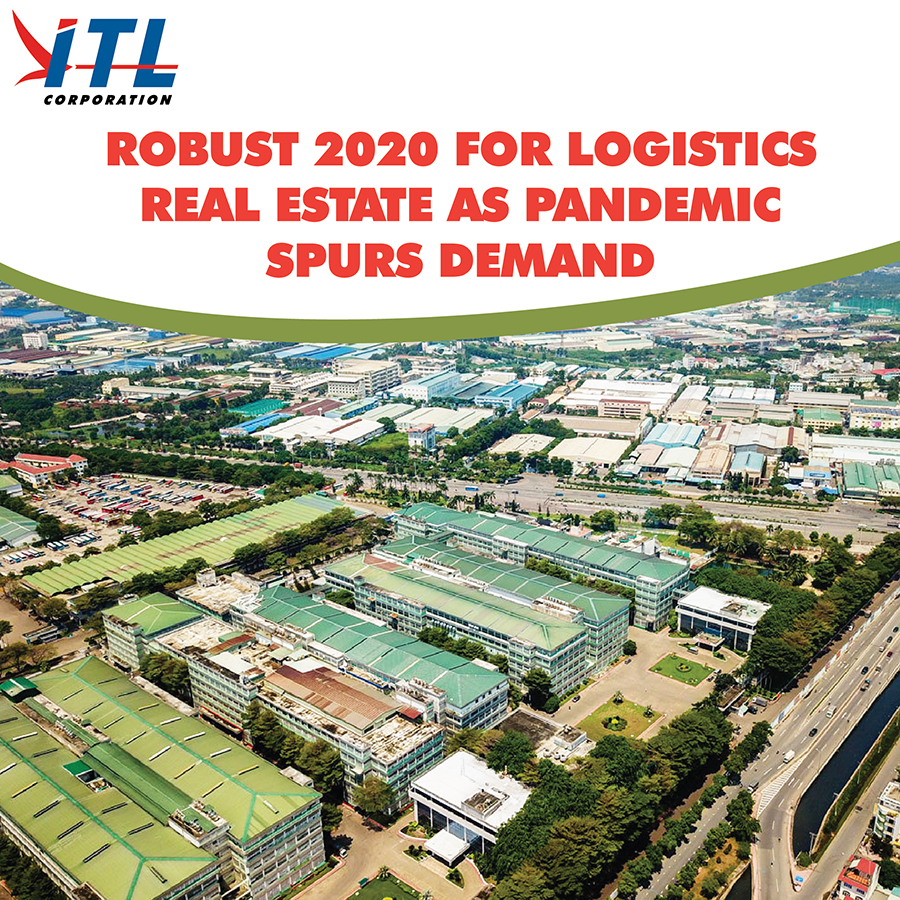 As of December, Binh Duong Province led supply with 1.4 million square meters, followed by Dong Nai and Ho Chi Minh City with 800,000 m2 and 600,000 m2, respectively. Long An province accounted for the rest.
Meanwhile, logistics and warehousing supply rose by 146,000 square meters in Vietnam's four key northern hubs, Hai Duong, Hung Yen, Hanoi and Hai Phong, an increase of nearly 20 percent year-on-year, taking the total supply to 880,000 square meters.
According to JLL, macro factors supporting the robust growth in logistics real estate include Vietnam's young demographic, high urbanization and, in particular, the boom in e-commerce during the Covid-19 pandemic.
E-commerce companies use more warehousing space than traditional retailers, as they offer a wider range of products, ship and source internationally, and have return policies that involves more inventory.
2020 was a peak year for online retail businesses. Vietnam's e-commerce revenue set to hit $13 billion at the end of the year, more than double the $6.2 billion in 2017 and triple the $4.07 billion in 2015, JLL said.
Trang Bui, Head of Markets at JLL Vietnam, said Covid-19 was speeding up the automation process in the logistics sector and that it could become a major trend, driving logistics sector growth.
Warehouse tenants are tending to upgrade from outdated, small and medium-sized facilities managed by private owners, to move into modern, better-located warehouses, she added.
In addition, the integration of logistics operations into supply chain modernization is improving operational efficiency and reducing overall logistics costs for tenants.
"Growth in other industries will also support the expansion of the trilateral logistics market, including growth in the food and beverage, healthcare and pharmaceutical industries, as well as the office equipment and technology industries," she said.
Bui said cold storage will become a highlight in the future of the logistics sector. Investors have long been interested in the cold storage industry, and as more and more consumers are ordering goods online during a pandemic, more cold storage facilities are required near delivery destinations.
Short-term cold storage demand has already spiked as a result of the switch to online shopping and the needs of critical medical services, and will stay high in the future in the event of the new Covid-19 vaccine being released under a a nationwide vaccination program.
The vaccine requires storage in very low temperatures to remain effective, she said. However, Trang warned that in order to meet future growth goals, Vietnam's logistics industry has to overcome many challenges.
First of all, for Vietnam to move to the next stage in logistics and industrial development, it is necessary to continue to maintain an appropriate level of investment in infrastructure, with emphasis on highways, utility networks, and renewable energy.
Further, Vietnam's cross-border trade process needs significant improvements in relation to time and costs.
Currently, cross-border transaction costs, including documentation and import-export processes, are less competitive in Vietnam than in other regional countries, Bui said.
JLL expects Vietnam's logistics real estate to grow another 14-16 percent in the next three years because supply is still deemed insufficient in the key southern logistics hubs of Dong Nai, Binh Duong and Ho Chi Minh City.